JUST HOW BIG IS THE DIGITAL INDIA DREAM REALLY?
Posted by Admin on February 20, 2015

By Puneet Khunger

Last August, the full majority Cabinet led by Prime Minister Narendra Modi sanctioned over a trillion rupees – or just over $16 billion – to fuel an ambitious project. One that aims to make government services available electronically for the benefit of India's citizens, provide high-speed Internet across villages, and transform India into a connected knowledge economy. Overnight, #DigitalIndia became the newly trending hashtag on twitter.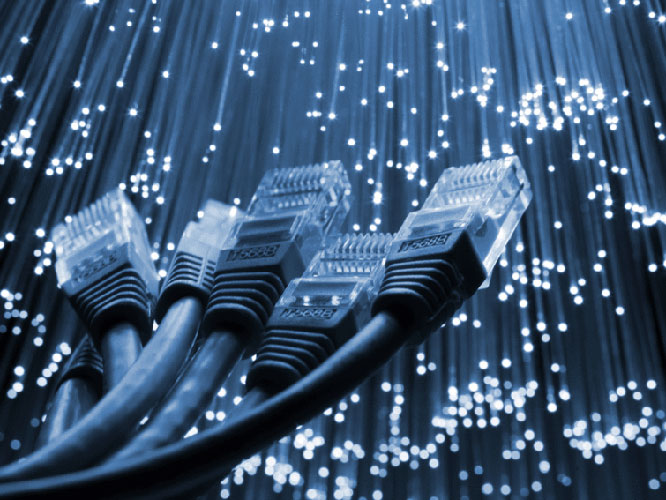 As one of the three themes of the One Globe 2015 knowledge conference in New Delhi in March, experts from all over the world will gather to ponder over the potential, progress, and challenges of Modi's digital dream. Ministers, bureaucrats, business leaders, technology gurus, academicians, industry body champions and more will analyse it from a myriad of angles to see how Digital India can help build a 21st century knowledge economy in India. Quite arguably, the success of this initiative is bound to hold key lessons for the entire South Asian region.
But how big is this Digital India dream really? Let's look at a few benchmarking numbers before we try to put things into perspective:
• At $16 billion, the Digital India spend is on par with the overall cost of the 2016 Summer Olympics in Rio and the investment budget for 2018 FIFA World Cup in Russia.
• The 2G and 3G spectrum auction in India alone is expected to help the Indian government raise as much money.
• Last year, Facebook paid more than the entire Digital India budget to buy WhatsApp for $19 billion.
• Looking at the data from Forbes, which tracks some 1600-plus billionaires on a daily basis, we see that the personal wealth of more than 50 world leaders equals or exceeds India's digital spend budget. From India itself, Mukesh Ambani, Dilip Shanghvi, Azim Premji, and Pallonji Mistry are worth more individually than the #DigitalIndia budget, while Shiv Nadar, the Hindujas, and Laxmi Mittal are in close range.
• Out of the total 641,000 villages in India, the government aims to provide broadband connectivity to some 250,000 villages by 2019, and if the entire $16 billion budget was to be spent on this alone, the average allocation would have been roughly $64,000 per village. But the government definitely wants to do a lot more.
So, do these numbers take the shine off the #DigitalIndia campaign? As author and editor Gregg Easterbrook rightly says, "Torture numbers, and they'll confess to anything." You certainly are bound to miss the big opportunity if you get dismayed by such number comparisons. For example, don't forget that for its digital dream, India is spending as much in half the time as the US will spend over 10 years trying to double its intake for the trainings under its workforce development system!
For a nation that places toilets before temples among its top priorities, India's fascination with frugal innovation – and its ability to deliver the success – is well documented in news articles and books. One such recent example was India's Mars Orbiter Mangalyaan built at a paltry cost of $74 million as against NASA's $671 million.
On the lines of the proven success of his CEO-styled approach as the Gujarat Chief Minister, Modi's vision – popularly known as Modinomics – for initiatives like #DigitalIndia seems to be to provide the policy framework, incentives, and ease of doing business to drive a participative growth agenda. A resurgent India offers a big canvas to paint the future, with the likes of technology companies such as TCS, Infosys, HCL, Wipro, and Bharti Airtel featuring among the 18 Indian companies that boast of a market capitalisation on par with the total #DigitalIndia spend. Some of the big corporates such as Cisco, Facebook, Google, ICICI Bank, Infosys, Intel, Microsoft, Nokia, UTStarcom and Vodafone, and even trade bodies such as the U.S.-India Business Council (USIBC) have already come forward to be part of this magical dream run.
So, if you are still sitting by the fence to wait and watch how the #DigitalIndia vision is going to pan out, you may just miss the bus. After all, one thing that twitter and Facebook have taught us is that digital is all about being real-time and in-the-now.
----------------------------------------
Puneet Khunger is a director at Gutenberg Communications, a global strategic communications company, and has been working closely on the One Globe knowledge conference since its inception. This year's edition of One Globe 2015 focuses on ideas, issues, and impact of the new government's ambitious agenda to transform India into a 21st century knowledge economy through its initiatives like "Digital India", "Make in India" and "Smart Cities".