STYLING A CITY SMART AND HAPPY
Posted by Admin on January 05, 2015

A plan for hundred smart cities, each with a multi-million seed budget, is part of Prime Minister Narendra Modi's ambitious vision for India. Ajmer, Allahabad, Aurangabad, Manesar, Khuskhera, Ponneri, Tumkur, and Vishakhapatnam are among those chosen to be part of the project.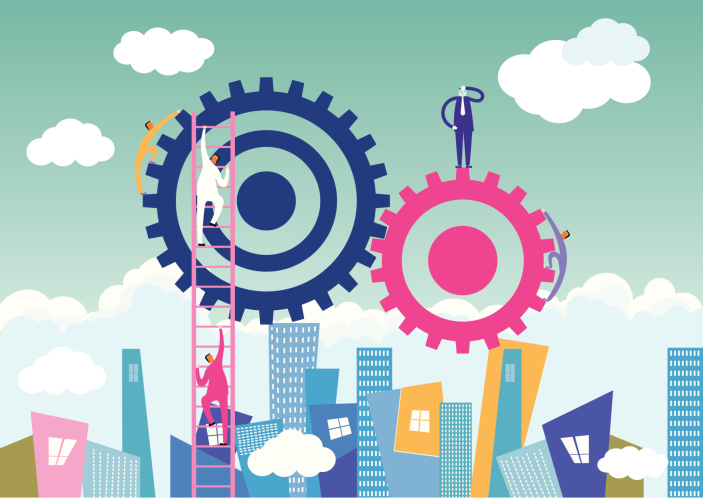 Speaking at the One Globe 2014 conference, Amitabh Kant, then CEO and MD of Delhi-Mumbai Industrial Corridor Development Corporation, noted that even though India has been a very reluctant urbaniser, 350 million Indians are expected to get into the process of urbanisation by 2030. It will double to nearly 700 million by 2050. Unprecedented pressure on the interconnected city systems will have to be countered by the implementation of a resilient structure which supplies vital facilities such as education, employment, entertainment and ecological sustenance. In simpler words, cities will have to upgrade themselves to become functionally smart. So, what makes a city smart?
While experts agree to disagree on any single definition, the urban development ministry has outlined five elements:
A] 24/7 availability of utility services such as water and power.
B] Vigorous transportation system.
C] Equity in economic opportunities.
D] Tertiary services such as education, entertainment, and security for residents.
E] Boost to energy efficiency measures.
Essentially, a smart city is designed to be livable and resilient with technology serving as the principal factor of its infrastructure. It aims at integration of the city's interconnected systems. For example, Bristol's target of making its transport system smart as a response to the economic losses inflicted by traffic congestion, is in synergy with its aim to lower CO2 emissions by 40% in the same period. A predominant effect of traffic congestion is increase in fuel consumption and CO2 levels, therefore, congestion mitigation programmes serve a wider range of purposes.
Smart is not an abstract appellation fished out from one of Asimov's works. It factors in material circumstances of the present. For instance, having witnessed the immediate transference of ideas and events via virtual networks which precipitated sociopolitical movements such as the Arab Spring and the Jasmine Revolution, policy makers can transform communication for the purpose of learning, recreation and health services.
Every day-use technologies such as GPS can be deployed for surveys and citizen mapping, in creating safe neighborhoods and responsive energy grids.
While there is excitement around the concept of smart cities throughout the world and the solutions they can proffer to urgent and emergent problems, there is also a central issue which is causing concern and consternation.
Smart cities source intensive and extensive data collation from pervasive monitoring. This raises the question of ownership – who will own the brains of a smart city?
Although there is no argument against the necessity for such plans, implementation poses serious challenges. It takes decades to engineer smart cities. The process requires inter-departmental co-ordination and horizontal structures of power. This is a known problem area for governments around the world.
Economic ideals of efficiency, inclusivity, and resilience aside, those in charge must bear in mind that a city is truly smart only when, as New York University's senior presidential fellow Jerry M. Hultin observed last February, it is a happy and innovative city that is designed for human beings and not for the machines. He also feels that we should think about how we can take the old and make it smart – well, Modi's vision of 'Waste to Wealth' seems to be aligned to that thought already!